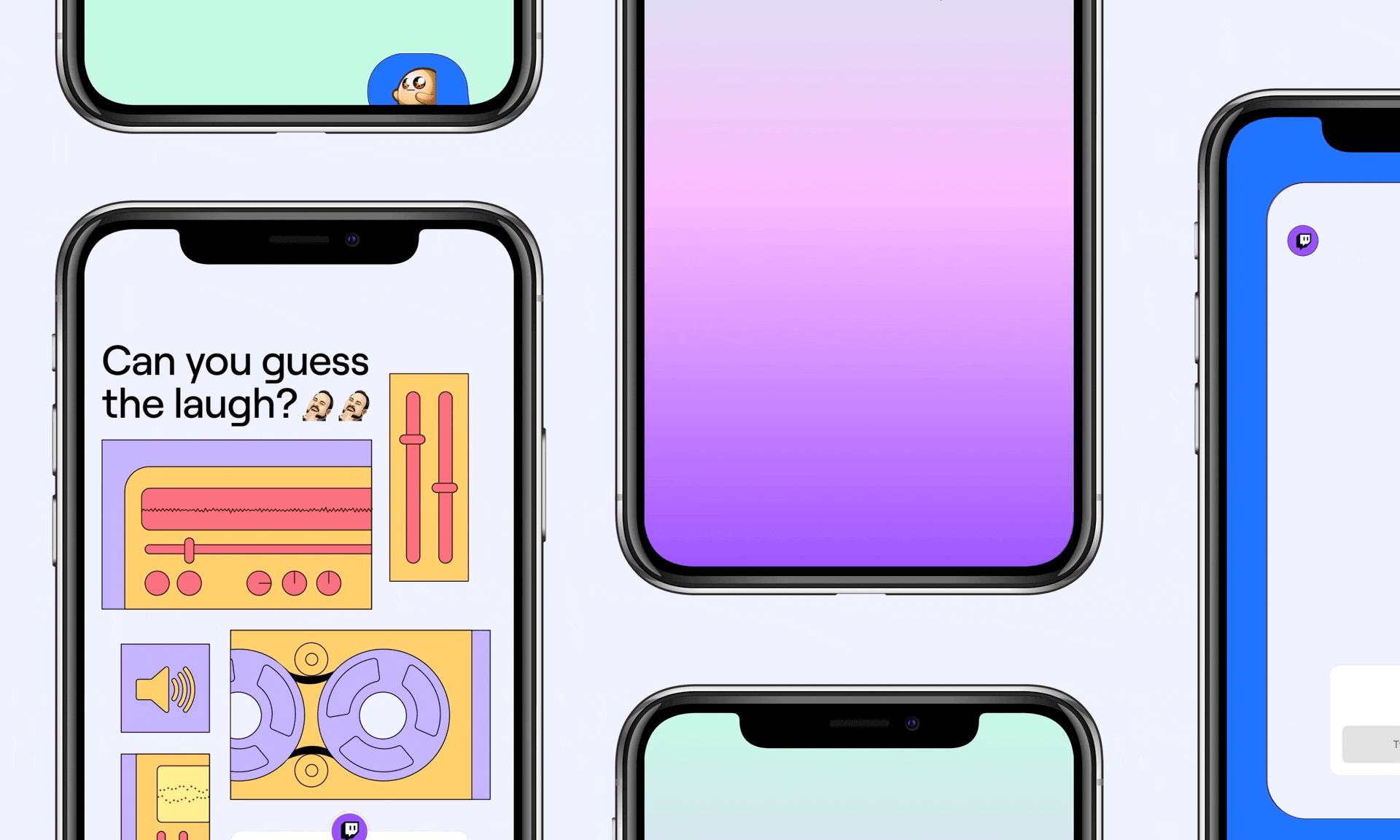 Roles:
Design: Taylar Wong & James Spink
Motion: Taylar Wong & James Spink
Social Guidelines Build: Taylar Wong & James Spink
I was incredibly thrilled to be chosen as part of the pitch team for Twitch at Byte. I'm an avid gamer and so was very excited to be involved from both a creative and design point of view, as well as being able to pitch directly to the client. After two rounds of pitching, we won and I worked in a design team of two, alongside the clients design team, to set up the new look and feel for Twitch's Always On content. 
This saw us re-working some of Twitch's existing brand content, and creating our own set of social design guidelines to ensure all content was social first and thumb-stopping but still as on brand as possible. This was a great opportunity to work alongside Twitch's core internal creative team, including their global creative director.
Alongside this, I also worked with the team at Byte London to create creative franchises, and design templates for these which allow us to create assets at scale efficiently. We launched in four markets (US, UK, FR & DE) across both Instagram and Twitter. 
The design and guidelines for Twitch's Always On content is meant to be flexible to allow room for growth and development to ensure that it doesn't ever feel boring or stale due to the large amount of content that is put out.