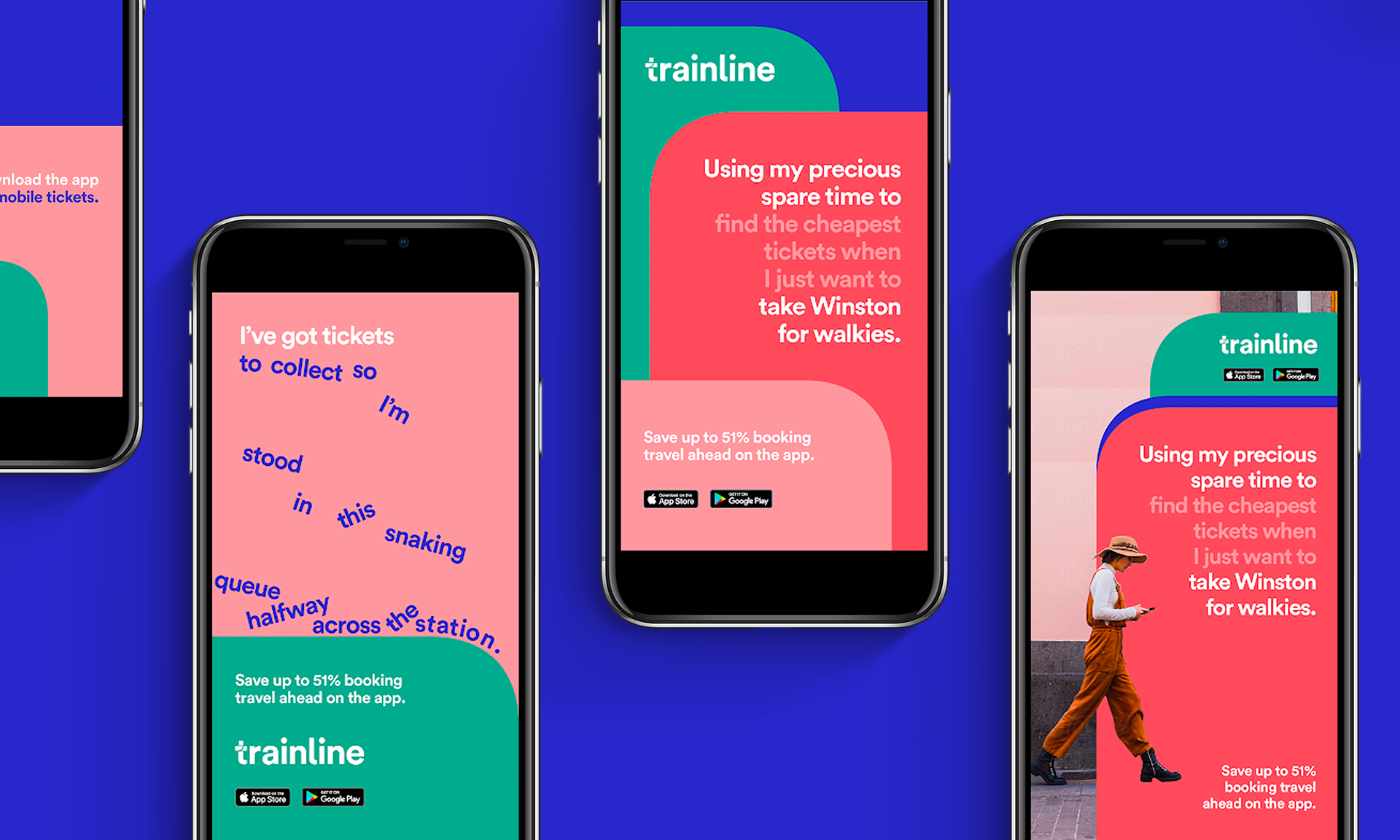 Roles:
Art Direction: Taylar Wong
Motion Design: Laura Varetto, 
I was part of the pitching team at Byte London. During this, I concepted and designed a campaign route, which we later went live with when we won. Since then, I've worked on several campaigns for Trainline, including their Mobile Tickets campaign. For this, me and the team at Byte London not only created online social media assets, but also ran a Waterloo Station takeover, creating an OOH (out of home) campaign that used AR to bring the billboards to life. This campaign was featured on various channels such as Campaign.