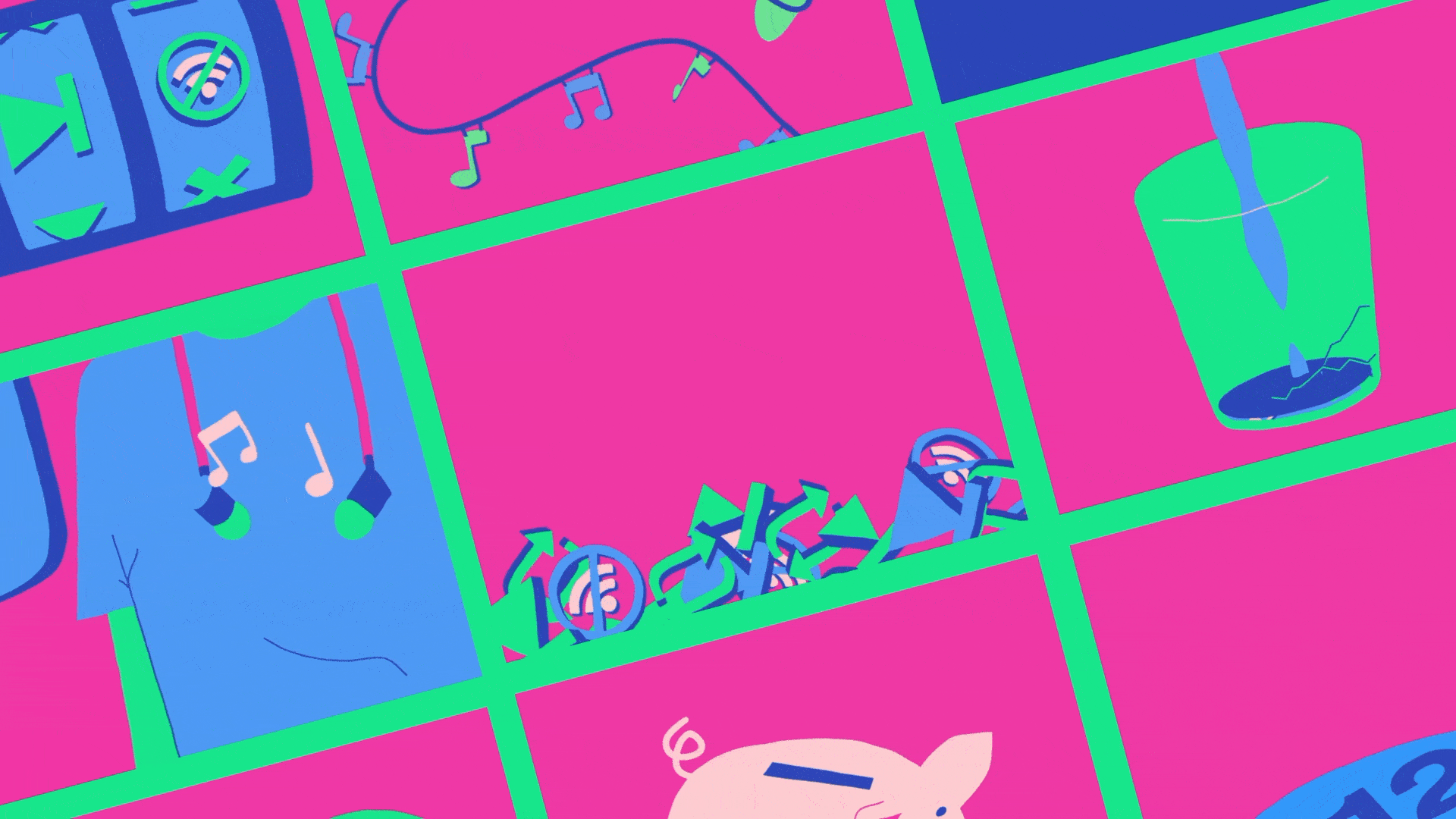 Roles:
Illustration: Taylar Wong
Animation: Inessa Tsulimova, 
Luke Bosshard, Laura Varetto
Working in a team at Byte London, we were tasked with creating animations to accompany Spotify Premium's retention emails. For this, I concepted and illustrated a number of illustrations which were then handed over to be animated by other members of my team. This was an incredibly fun project to work on, and I loved seeing all the illustrations come to life.